Cryotherapy
Cryotherapy is the medical and health-improving course of treatment, based on short contact of skin with cooled gas (-150 °C to -130 °C or -240 °F to -200 °F). Cryotherapy provides intensive stimulation of immune and basic body systems, provokes endorphin saturation in blood and blocks pain of any origin.
Cryo Sauna
Cryo Sauna is a brand new equipment for health-improving action for the whole body. Cryo Sauna corrects physiological processes, restores natural balance, stimulates metabolism and immune system. Courses of treatment in Cryo Sauna are short (2-3 min) and generate quick positive reaction. The results of Cryotherapy can be seen in 5-10 min after the course of treatment (the procedure) and last up to 6 hours.
Facebook Page: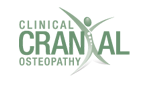 Our 2nd Cryosauna in Toronto is installed and fully operational now. It is installed in "Cranial Osteopathy Clinic" in Mississauga...
Read more

It is the annual Canada-wide event where all fitness and sport professionals...
Read more
Total site visits:
Our Partners: